Reading time: 2 – 2 minutes
Last weekend I talked on IT Arena event organized in Lviv (Ukraine) at Lviv Arena Stadium created for the Football Eurocup of 2012. It was a very good and well organized event, it was a privilege to participate. I gave a presentation about the automation's that I created latest years at home thanks to the open software and open hardware. The second part of the presentation was a demonstration about how to set up some IoT devices created ad-hoc.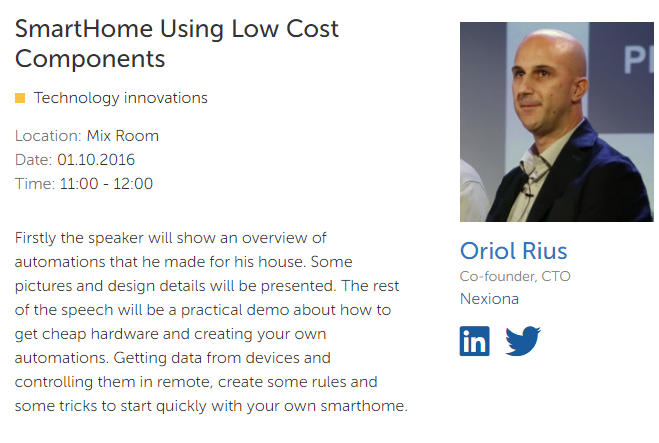 If you want to review the slides, they are available at slideshare.
Conference was recorded but for a while I don't have the video clip, if I can get access to the video I'll upload it to youtube and referenced here. Anyway I created a photo album that you can review in LVIV trip pictures photo album.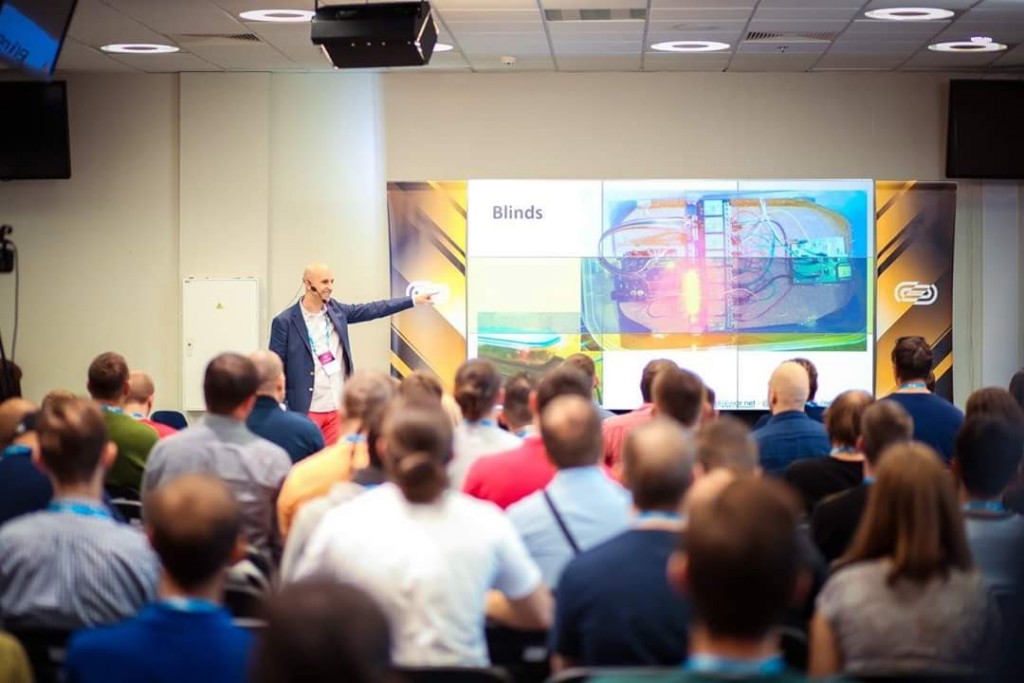 Finally I want to give thanks to Mykhaylo Kramarenko because thanks to his invitation I had that great opportunity. Thanks to Marta Maksym to take care of my trip and accommodation. Thanks to organizers for the 3G SIM card with data and free calls, next time a micro-SIM card will be perfect for my mobile phone XD and last but not least a lot of thanks to Denis Kolesnikov for his guided visit to the Lviv center, really nice place I'll go back to visit it properly.