Reading time: 2 – 2 minutes
A finales de Febrero se celebró el Mobile World Congress en Barcelona, además del 4YFN en este contexto también se celebraron los premios IoT Stars que organizan dos grandes del mundo del IoT. Marc Pous de thethings.io y Rudy de Waele del IoT Council.
En el IoT stars se presentan diferentes proyectos innovadores que compiten entre ellos para ser reconocidos como el mejor proyecto de IoT del año. Pues bien, antes de la entrega de los premios me propusieron compartir algunas de mis reflexiones sobre el mundo del Internet of Things y así lo hice.
Realmente fué un honor poder colaborar en un evento con un ambiente tan familiar, con una audiencia llena de personas conocidas y que han compartido mercado conmigo los últimos cinco años.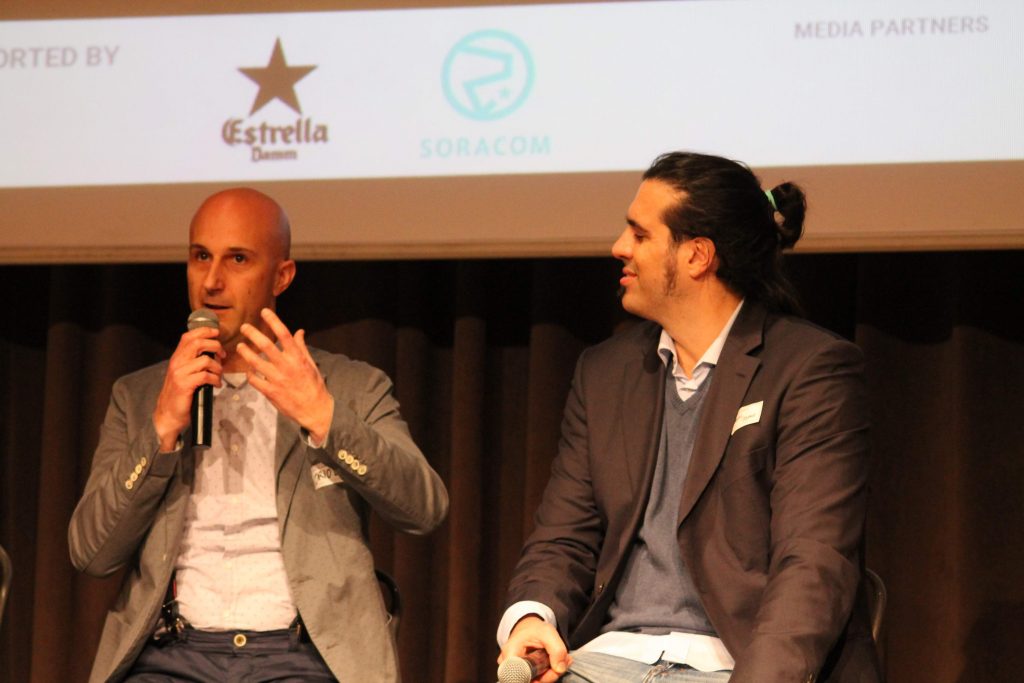 Aprovecho este artículo también que fue un placer compartir escenario con Marc Pous, el gigante del IoT. Un señor que es muy grande como persona, tan grande o más como profesional del IoT y sobretodo que tiene un corazón todavía más grande.
Desde aquí un fuerte abrazo al mundo del Internet of Things.